Doctor of Philosophy in Education
University of Lethbridge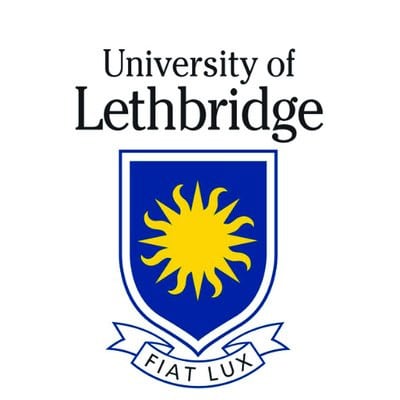 Key Information
---
Campus location
Lethbridge, Canada
Tuition fees
CAD 2,198 / per semester *
Application deadline
Request info
Earliest start date
Request info
* domestic students | 5,116.81 CAD international students. Additional fees may apply
Introduction
The Ph.D. with a major in Education is a theory and practice-rich research degree where students will address significant issues and professional practice within a particular concentration. The program will prepare research-literate individuals for careers in a variety of educational and professional contexts which increasingly base their inquiries on research-based studies. These contexts include schools, school districts, professional practice in counseling psychology, professional associations, community and government agencies, colleges, and universities.
The program is designed to be completed in four years. Courses are completed as a cohort on campus.
Curriculum
Program components
Coursework
Practicum and Internship (some concentrations)
Comprehensive Examination
Thesis
Concentrations
Learning, Teaching, and Curriculum
Intakes commence Summer term. Applications are not currently being accepted.
Candidates are encouraged to spend a minimum of one full year on campus.
Potential research areas for the Learning, Teaching, and Curriculum concentration include:
issues in, and theories of, learning and development
learning conditions
issues in teaching and curriculum in general and within all subject areas and other specializations
issues in assessment issues in instructional communication technology
the human and social context of education, including the impact of philosophy, history, psychology, and sociology of education and other cognate disciplines
comparative education
specific issues like multiculturalism, gender, and global education
atypicality and dysfunction and special/inclusive education.
Formal and Distributive Leadership
Intakes commence Summer term. Applications are not currently being accepted.
Candidates are encouraged to spend a minimum of one full year on campus.
Potential research areas for the Formal and Distributive Leadership concentration include:
organizational leadership within school districts, schools, and other educational contexts
leadership roles and functions in curriculum design, development, implementation, and change
student assessment
quality assurance reviews
program curriculum and evaluation
instructional supervision
educational consulting
teacher mentoring
teacher leadership
teacher learning and teacher Education
building a learning community.
Counselling Psychology
Intakes commence Fall term. Applications are not currently being accepted.
Our program is designed around rigorous adherence to accreditation standards and current ethical professional practice. Students are prepared to work with diverse populations and settings as a registered psychologists/professional counselors and as a researcher in the field.
In addition to required courses, Comprehensive Examination, a doctoral Thesis, and a doctoral Thesis Oral Defence, students complete a Practicum and Internship.
In this program, you will:
demonstrate ca critical understanding of counseling theory, research, and practice through academically rigorous verbal and written communication
establish competence in planning, conducting, evaluating, and disseminating counseling psychology research
acquire and demonstrate competency in case conceptualization, assessment, and interventions required for practice as a registered psychologist or professional counselor understand and demonstrate ethical and legal standards, ethical reasoning, standards of practice, and professional conduct in counseling psychology
show understanding of the role of diversity in all areas of counseling psychology research and practice
understand and contribute to research-based scholarship that informs counseling practice
In case of discrepancies between this page and the Graduate Studies Calendar and Course Catalogue, the Graduate Studies Calendar and Course Catalogue shall prevail.
Scholarships and Funding
uLethbridge awards a number of internal and external scholarships, awards and bursaries. We also encourage you to utilize additional resources for award applicants, including other funding databases.
We have an admission award called the Univ. of Lethbridge Graduate Research Award (ULGRA) for which every student admitted to a full-time graduate program is considered. Please note that admission into a program is not a guarantee you'll receive award funding. This admission award has no application and you will be assessed at the time you apply for admission. You can review the guidelines for ULGRA here.
Additionally, you will be considered for Graduate Assistantships work at the time of admission and your supervisor may be able to offer you a Research Assistantship or stipend (ask your supervisor about that possibility).
The Graduate Awards website lists many upcoming funding opportunities. Each entry provides key information about the funding opportunity, including the application deadline and information on how to apply
English Language Requirements
Certify your English proficiency with the Duolingo English Test! The DET is a convenient, fast, and affordable online English test accepted by over 4,000 universities (like this one) around the world.