PhD in
Doctor of Philosophy in Materials Science and Engineering
The University of Texas at Dallas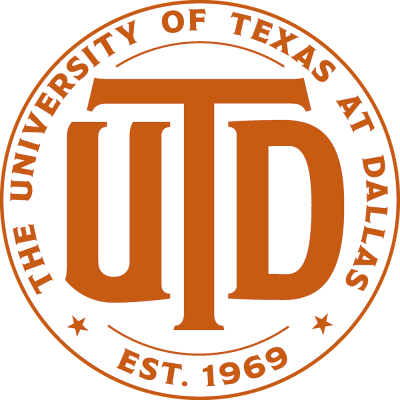 Key Information
---
Campus location
Richardson, USA
Tuition fees
USD 18,276 / per semester
Application deadline
Request info
Earliest start date
Jan 2024
Introduction
Materials science and engineering is a highly interdisciplinary field drawing on many fundamental disciplines to advance the design and discovery of new materials for use in virtually all areas of science, engineering, industry, and society. The Ph.D. in Materials Science and Engineering program prepares individuals to perform original, cutting-edge research in areas including nanostructured materials, advanced semiconductor materials, electronic, optical and magnetic materials, biomimetic materials, polymeric materials, M.E.M.S. materials and systems, organic electronics, theory and simulation of materials systems, and advanced processing of modern materials.
Curriculum
Degree Requirements
The M.S.E.N. Ph.D. requires a minimum of 75 semester credit hours beyond the baccalaureate degree. These credits must include at least 30 semester credit hours of graduate-level coursework in M.S.E.N.
All students must have an academic advisor and an approved degree plan. Courses taken without advisor approval will not count toward the 75 semester credit hour requirement. Specific coursework requirements are given below.
Students must pass the M.S.E.N. Qualifying Exam within their first 4 long semesters of graduate study. Once they have passed the Qualifying Exam, students may assemble their Dissertation Committee. Students must develop and defend a Research Proposal before the Dissertation Committee; this is to be done prior to completion of 60 semester credit hours.
Each doctoral student must carry out original research in the area of Materials Science and Engineering, under the direction of a faculty or affiliated faculty of Materials Science and Engineering, and complete and defend a dissertation on the research project. Research towards the degree should be completed under MSEN 8V70 Research in Materials Science and Engineering; students must also complete a minimum of 3 semester credit hours of MSEN 8V99 Dissertation.
Students must take the following four core classes, and meet grade requirements stated in the Departmental Degree Requirement Policy in order to remain in good standing:
MSEN 5310 Thermodynamics of Materials
MSEN 5360 Materials Characterization
MSEN 6319 Quantum Mechanics for Materials Scientists
MSEN 6324 (EEMF 6324) Electronic, Optical and Magnetic Materials
Note: the presence of a course number in parentheses indicates that this course is cross-listed in another department.
A student may petition for a waiver of core courses based on prior coursework of equivalent scope and level. If so waived, students may replace core courses with elective courses for up to a total of twelve semester credit hours.
A minimum of 9 semester credit hours of advanced coursework is required from the following list, including at least 3 semester credit hours of MSEN 6380, MSEN 6381, or MSEN 6383.
MSEN 5361 Fundamentals of Surface and Thin Film Analysis
MSEN 5377 (PHYS 5377) Computational Physics of Nanomaterials
MSEN 6310 (MECH 6367) Mechanical Properties of Materials
MSEN 6323 Quantum Mechanics for Materials Scientists II
MSEN 6325 Semiconductor Materials, Defects, and Devices
MSEN 6339 Nanostructured Materials: Synthesis, Properties and Application
MSEN 6340 Introduction to Electron Microscopy
MSEN 6362 Diffraction Science
MSEN 6380 Phase Transformations and Kinetic Processes in Materials
MSEN 6381 Advanced Ceramic Materials
MSEN 6383 Modern Physical Metallurgy
These courses are intended to provide greater depth and advanced training in areas broadly relevant to Materials Science and Engineering research.
Any remaining semester credit hours of coursework may be taken from the following list of elective courses (or other electives which have been approved by the student's thesis advisor):
MSEN 5300 (PHYS 5376) Introduction to Materials Science
MSEN 5320 Materials Science for Sustainable Energy
MSEN 5331 (CHEM 5331) Advanced Organic Chemistry I
MSEN 5333 (CHEM 5333) Advanced Organic Chemistry II
MSEN 5340 (CHEM 5340) Advanced Polymer Science and Engineering
MSEN 5341 (CHEM 5341) Advanced Inorganic Chemistry I
MSEN 5344 Thermal Analysis
MSEN 5353 Integrated Circuit Packaging
MSEN 5355 (CHEM 5355) Analytical Techniques I
MSEN 5356 (CHEM 5356) Analytical Techniques II
MSEN 5371 (PHYS 5371) Solid State Physics
MSEN 5375 Electronic Devices Based On Organic Solids
MSEN 5383 (EEMF 5383 and PHYS 5383) Plasma Technology
MSEN 5410 (BIOL 5410) Biochemistry
MSEN 5440 (BIOL 5440) Cell Biology
MSEN 6313 (EEOP 6313) Semiconductor Opto-Electronic Devices
MSEN 6320 (EEMF 6320) Fundamentals of Semiconductor Devices
MSEN 6321 (EEMF 6321) Active Semiconductor Devices
MSEN 6322 (EEMF 6322, MECH 6348) Semiconductor Processing Technology
MSEN 6327 (EEMF 6327) Semiconductor Device Characterization
MSEN 6338 Advanced Theory of Semiconductors: Electronic Structure and Transport
MSEN 6341 Advanced Electron Microscopy
MSEN 6348 (EEMF 6348, MECH 6341) Lithography and Nanofabrication
MSEN 6355 (BMEN 6355) Nanotechnology and Sensors
MSEN 6358 (BIOL 6358) Bionanotechnology
MSEN 6361 Deformation Mechanisms in Solid Materials
MSEN 6371 (PHYS 6371) Advanced Solid State Physics
MSEN 6374 (PHYS 6374) Optical Properties of Solids
MSEN 6377 (PHYS 6377) Physics of Nanostructures: Carbon Nanotubes, Fullerenes, Quantum Wells, Dots and Wires
MSEN 6382 (EEMF 6382, MECH 6347) Introduction to MEMS
MSEN 7320 (EEMF 7320) Advanced Semiconductor Device Theory
MSEN 7V80 Special Topics in Materials Science and Engineering
MSEN 8V40 Individual Instruction in Materials Science and Engineering
MSEN 8V70 Research in Materials Science and Engineering
MSEN 8V99 Dissertation
Program Outcome
The curriculum ensures that students develop a broad knowledge of modern materials science; that they apply their knowledge and analytical skills to create effective and novel solutions to practical problems; and that they communicate well in professional forums and publications; and that they work effectively in both collaborative and independent settings.
Career Opportunities
The Ph.D. program prepares students for professional and research careers in industry, government, or academia. Students develop the expertise to make independent contributions to research and development, formulate novel problems, develop creative solutions to novel and existing problems, and serve as system architects and leaders of design teams. Students successful in this program have come from undergraduate and/or MS-level studies in the areas of materials science, mechanical engineering, electrical engineering, chemical engineering, chemistry, and physics.
Graduates of the program seek positions such as Materials Engineer/ Scientist, Process Engineer, Research Engineer, Manufacturing Engineer, and postdoctoral or professor positions at universities.
English Language Requirements
Certify your English proficiency with the Duolingo English Test! The DET is a convenient, fast, and affordable online English test accepted by over 4,000 universities (like this one) around the world.