Master in
MPhil/PhD Arts & Humanities
Royal College of Art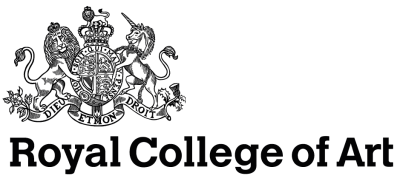 Key Information
---
Campus location
London, United Kingdom
Tuition fees
GBP 30,450 / per year *
Application deadline
Request info
Earliest start date
Sep 2024
* overseas and eu: high residency full time / part time: £19,800 per year; overseas and eu: low residency full time: £25,700 per year / part time: £16,700 per year; overseas and eu: distance full time: £23,150 per year / part time: £15,050 per year
Introduction
A dynamic interplay between theory and practice.
The School provides expert supervision across the spectrum of art and writing practice, art and design history and theory, curating, and criticism. We welcome proposals for theoretical and practice-led projects, industrial collaborations, and technologically focused research.
Our research interests are wide-ranging and reflect the expertise of our staff, focusing on arts, humanities, and material practices, their scholarship, and dissemination. The School's distinctive research culture encompasses a broad range of activities from highly individuated scholarly and creative inquiries to projects that concern public policy and evaluation, collections and archival research, material and technical explorations as well as more speculative arts practice-focused projects. It includes the V&A/RCA PhD in History of Design, a degree offered jointly between the RCA and the Victoria and Albert Museum.
Beyond your individual supervision, you'll be able to participate in research groups, where staff and students cluster around an idea or issue.
Research takes place within an environment that is ambitious to generate new methods and insights. We thrive on interaction across the broad areas of fine and applied arts and the humanities, through School-wide lectures, workshops, and tutorials delivered by key contemporary artists, writers, curators, and thinkers, many of whom form part of our permanent staff base. The broad base of expertise offered by the School means we can support research interests across a large range of disciplines; moving image and sound, painting, performance, photography, printmaking, and sculpture as well as jewellery, metal, ceramics, glass, curating, critical and theoretical writing and design history. The School embraces its cross-disciplinary perspective and celebrates the deployment of diverse and original methods of research and production.
Scholarships and Funding
The RCA scholarship program is growing, with hundreds of financial awards planned for the 2024/5 academic year. Examples of financial awards offered in 2023/24 are given below.
Sir Frank Bowling Scholarships
For: All programmes excluding short courses
Eligibility criteria: Home fee status; Black or Black British Caribbean, Black Or Black British African, Other Black Background, Mixed - White and Black Caribbean, Mixed - White and Black African
Value: Full-fee & contribution to living costs
New Master's Degrees Online Q&A
Online event for prospective students
Curriculum
What you'll cover
What is a research degree?
At the RCA we offer both MPhil and PhD research degrees. Research candidates can study in part-time and full-time modes (subject to approval) and their research can be undertaken by project or thesis modes. The mode of research will be discussed in the interview and should be indicated in the application process.
A postgraduate research degree challenges you to complete a research project that pushes the boundaries of your understanding.
Unlike a taught degree, a research degree emphasizes the independence of learning and increased specialization. You will manage your own research project in order to investigate your topic in depth and to produce new ideas, arguments, and solutions.
A research degree will give you the subject matter expertise and transferable skills necessary for a wide range of senior roles in research and academia, as well as in business, industry, and the cultural and creative sectors.
A PhD is awarded to students who produce a substantial piece of original research that makes a contribution to research in the field. This can take the form of a thesis (60,000-80,000 words) or by project (a body of work and thesis 25,000-40,000 words). If you're a PhD candidate you'll normally register for three years full-time, with submission within four years, or six to seven years part-time. You must remain registered and pay an appropriate fee until submission.
An MPhil is awarded for original research and submission of a thesis. If you're an MPhil candidate you'll normally be registered for two years (full-time) or four years (part-time).
Our postgraduate community
We have more than 250 PhD students pursuing cutting-edge research and undertaking advanced training across the College:
School of Architecture
School of Arts & Humanities
School of Communication
Computer Science Research Centre
School of Design
Helen Hamlyn Centre for Design
Intelligent Mobility Design Centre
Material Futures Research Centre
The RCA is a world-leading postgraduate university and has been ranked the most research-intensive university of art and design in the UK since 2014. Both our students and staff are drawn from countries across the globe. Overseas students play a vital role in ensuring that our College community benefits from a diversity of experiences and skills.
Doctoral training programme
At the RCA, research students undertake training both at a cross-college level and within their Schools/Centres, offering rich and robust preparation and learning opportunities for their research degree progression. Many of these also offer opportunities to build a portfolio of experience for future careers.
All students are required to attend our Doctoral Training Weeks in September, February, and July (pro-rata attendance by negotiation for part-time students). These are opportunities to participate in the broader research community at the RCA, but also to undertake timely training to support research progression. These intensive weeks include a range of professional development seminars, training, and advice in writing, getting published, achieving impact, entering the academic job market, and more, and opportunities for you to develop and present your research to your peers and staff.
Our Research Biennale, held every alternate February, offers a showcase of research to internal and external partners and the public. The events include space for testing and experimenting with public-facing aspects of research, extending and challenging frameworks and perceptions of what art and design research can be.
We are committed to ensuring that you are well-equipped, not only to complete your studies but also to develop your future careers.
Supervisors
All students are allocated supervisors upon registration; your supervisory team will have both subject specialism and experience of supervising to completion. Our current staff index includes an overview of their research interests, recent research outputs, and areas of expertise. These give an idea of the key areas of research that are covered at the RCA.
We are not able to guarantee allocation to a specific supervisor as we need to balance staff capacities and our research strategy. However, if there is a particular supervisor whose research aligns with your research proposal, please join us at one of our Open Days and we can talk with you about the possibilities.
Each student will have six supervisions per year (3 for PT students); these might be with the full supervisory team or with one supervisor. Students are expected to initiate these meetings, set the agenda, and provide supervisors with pre-reading or other materials in an agreed timeframe for review.
Annual progress reviews
All research students have Annual Progress Reviews, which they must pass in order to progress into the next year of study. These are vital points where all candidates receive formal feedback not only from their supervisory team but also from other members of the faculty.
There is a formal Confirmation Exam that takes place midway through the period of study to ascertain your readiness for Ph.D. submission; if you do not meet the requirements at this stage then you'll usually be recommended to submit for the MPhil examination.
Our research
In addition to supervision from world-leading artists, academics, historians, theorists, curators, and critics, the School's MPhil/Ph.D. community offers a rich and stimulating range of doctoral training, including the College-wide Doctoral Training Programme, the School-based Research Groups (small groups that include seminars, workshops and crit sessions, open to all Arts & Humanities research students) and opportunities for exhibiting and publishing research in student-led group exhibitions and symposia and in Prova (the School's SoAH annual research journal). New student-led initiatives are encouraged and facilitated by the School. Public engagement is a vital part of our practice and we are keen to support interdisciplinary studies and dynamic and innovative projects that expand the potential for arts and humanities research both within the academic context and the wider cultural community
Beyond their individual supervision, students are able to participate in Research Groups, where staff and students cluster around an idea or issue. You will select a group based on your own research interests and attend weekly sessions led by senior academics and with input from a wide range of research-active staff. These groups are also closely linked to our 'SoAH Research Presents....' series, public events with guest speakers and performers, devised by the Research Groups. Additionally, you can attend twice-termly research events examining the platforms for their research and forms of dissemination, as well as having the opportunity to present your research formally within the School. The year includes an exhibition, conference, event, or publication. In 2017 this was Daybreak, a project which included Asylum Live and exhibitions at Safehouses 1&2 and Amp. In 2018 we staged Flight Mode and in 2019 we hosted the NAFAE conference, The Urgency of the Arts, as well as staging an exhibition, There's Something Lurking In The Shadows That May Be Interesting.
Program details
PhD: 3–4 years (full-time), 6–7 years (part-time)
MPhil: 2–3 years (full-time), 4–6 years (part-time)
Career Opportunities
PhD study leads to a range of opportunities. You might become a researcher in industry or government or an academic in an international institution It is an opportunity for you to investigate a research question or issue in depth, enabling you to take a more reflective, more innovative role in design.