Study Locations
We have more than a thousand universities from around the world in our database.
DBA Programs
Doctorate of Business Administration (DBA) is a post-graduate degree offered by a business school or business faculty at a university. DBA programs are research-based and equip candidates with the skills they will need to succeed in a career in academia or high-level business consulting.
Many universities around the world offer DBA programs. Topics studied within the programs are often related to Leadership in Organizations, Research Design, Theory into Practice, Publication and Dissemination, etc.
The variety of different DBA programs can be overwhelming - don't let it stop you! Start your search by looking at the most popular DBAs listed below.
There are many DBA programs offered by top universities in Europe:
Consider taking your DBA in one of these most popular countries:
Have a look at DBA programs offered in these popular cities:
Newly Added Programs

CENTRUM PUCP Business School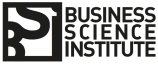 Business Science Institute
Luxembourg,
Luxembourg City

Universidad de San Martín de Porres
Read about important educational news, career information, and student experiences.
Doing a PhD is hard. In fact, it may be one of the hardest things you do in your life. But should it compromise your mental health? No. Unfortunately, many graduate students struggle with mental health issues due to a culture that some say puts a sometimes unbearable-seeming amount of pressure on scholars. The good news? Recent research and news has shined a light on the phenomenon. Here's a closer look at the problem, why it's happening, and what can be done to reverse it.
A PhD student will spend years conducting research, learning, and studying, most often on their own, working steadily and independently. Com...
Pursuing a PhD is an amazing opportunity, but also comes with many challenges, and the position of PhD students, in terms of finance, job pr...
Among all the hurdles you face as a PhD student, the biggest may have nothing to do with academics, research, or publishing. That's right: t...